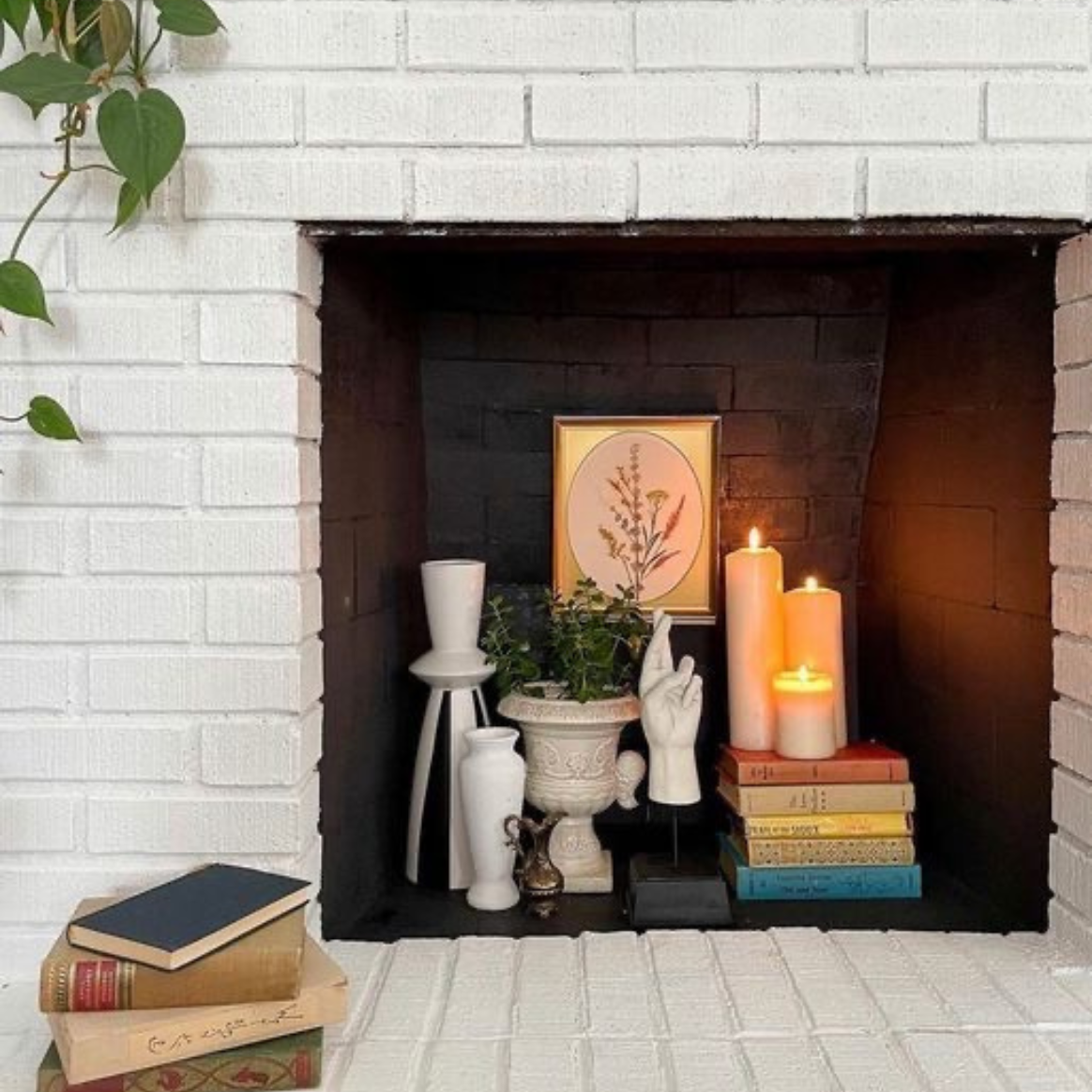 My End of Year Design Reflection—Plus Goals for 2023
By: Kayla Blanton
Upon turning the key to my first house in 2020, I was simultaneously introduced to my design taste. 
She was just a little, tiny baby. She was excited and uninformed. She had the simple intention of surrounding herself with pretty, colorful things (and, unfortunately, anything with midcentury pin legs). The first draft of our home was just that: an unboxing of hand-me-downs, a smear of bright paint on the front door, blank walls, a mod green couch.
As my design taste grew and learned, she morphed into a tornado of inspiration—one that sucked me up and dropped me at antique malls, curated gallery walls, and—to my husband's chagrin—tirelessly, gently moved trinkets just a few inches to the left, right.
She couldn't bear a beauty going unappreciated, which flung me into the thralls of maximalism. But eventually, she came up for air and taught me how to shop with intention.
The pretty things will always be the fun part, of course. But in 2022, meetings between my design taste and I pivoted toward the bigger picture. We zoomed out a bit, and began pondering each decision's long-term purpose. It's what Seana (@BellyBaila) recently referred to on Instagram as gestalt, a repurposed psychology term that means "the whole is more than the sum of its parts."
We've come to learn that that's the difference between a room full of pretty things and a designed space. 
It's a pair of matching table lamps flanking the fireplace, grounding the sitting area. It's those lamps picking up on the paint color behind them, as if the trio were meant to be. It's striking the perfect balance of vintage to newness in every room—which, right now, for us, is around 75 to 25 percent.
What it is not is inaccessible, forced, or stuffy—which is what I still sometimes perceive design to be. And that's what I've—we've—spent most of this year overcoming: Design and luxury can feel inextricably linked, but they don't have to be. 
It may sound silly and philosophical, but it's true. And it all has dropped me here, at the end of another year, hopeful to continue fine-tuning (but never diluting) that little rascal of a creative spirit I met just a few years ago. 
Looking forward to 2023, we have a few goals—or New Year's resolutions, if you will. And those are to lead with art (and work off of it) rather than finish with it, to continue practicing slow design, to always shop second hand first, and above all, to trust our gut.
I'm aware that none of those goals name an aesthetic, theme, or even a shade of paint. But they're just as important (even moreso, I'd argue) than all of those things. Happy New Year to you and yours. (And by yours, I mean your design taste.)
By Kayla Blanton: Jewel tones, brass, and amber glass make Kayla Blanton swoon. Those touches, plus lots of art, animal print, and road-trip gathered trinkets make up her 1920s Cape Cod in Cincinnati. You can read her work in Bustle, Prevention, Everyday Health, and more and follow her treasure hunting adventures @theweekendantiquer on Instagram.