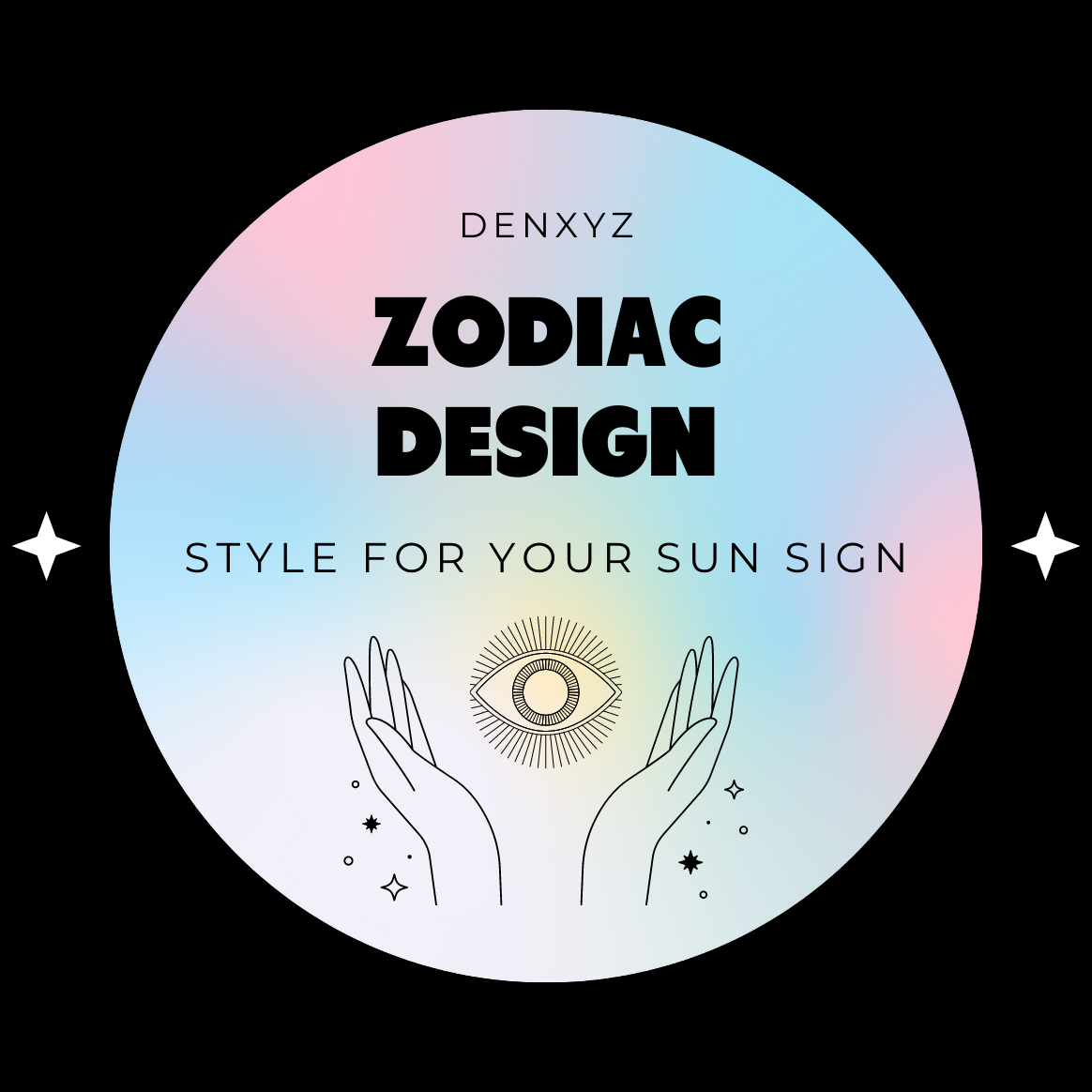 Must-Have Décor According to Your Zodiac Sign
By: Emory Rakestraw
Your zodiac sign dictates more than personality quirks, it inspires how you decorate your life on a larger scale. While Leos live loud, Pisces feel comfortable among neutral aesthetics. Who's the most Feng Shui? A Libra of course! 
If you're now wondering that you've been decorating wrong, check out these must-have pieces to make your sun sign shine throughout your home.
Aquarius (January 20-February 18)
An eccentric sign mixed with analytic and introverted tendencies, your home should be an outward display of who you are and what you love. 
Showcase your humanitarian and sustainable leanings through style touches like rain chains, ornamental planters and eco-friendly textiles. Otherworldly artwork and trending neon décor lets your personality do all the talking. If you decorate correctly, you might have to never have an actual conversation again!
Pisces (February 19-March 20)
A living mermaid, Pisces is highly emotional with a home that resembles a hygge mood board. Drawn to the ethereal, cool and calming blue tones can be playfully paired with your many lush throw blankets. Decorative touches like hand-painted vases nod to your imaginative personality. 
Pack bookshelves to the brim with romance novels and create a cozy reading nook. For wine night (which we know you love) add a stylish bar cart that echoes the essence of home.
Aries (March 21-April 19)
Fiery inside and out, your décor isn't for aesthetics. It showcases your flair and frankly, you don't give a damn if someone says that 36x48 pop art piece is outlandish.
Go bold wherein glammed out throw pillows are paired with mod accent pieces. As a high-energy sign, create an invigorating home gym or a space for play like a game room with a minibar. Your subordinates, I mean friends, will love it! 
Taurus (April 20-May 20)
This regal homebody prefers mixing comfort classics like large sectionals with eye-catching items. Drawn to the natural world, earthy color palettes can be displayed through artwork and midcentury modern décor with a retro touch.
With a strong need for extravagance, use decadent glassware and twisted candles to show your guests why staying in is sexier than going out.  
Gemini (May 21-June 20) 
The twins might get a bad rap, but you don't bring your Jekyll and Hyde personality into décor. A highly social sign, your home is as much for entertaining as it is to unwind and decide which personality to pick.  
A bit of a rule-breaker, it would suit you to have some explicit yet tasteful artwork. Inclined to naturally open spaces, large mirrors and strategic shelving packed to the brim with abstract vases lets your space show your wildly unique persona(s). 
Cancer (June 21-July 22)
The sensitive crab embodies femininity and intuitiveness with a home that radiates coziness. Gen Z might call you cheugy, but wait till they see your envy-worthy reading nook and sophisticated wall art! 
With a taste for tradition, mix cozy staples like rattan storage with antique pieces. You enjoy cooking for loved ones and should use your kitchen as a focal point. Add culinary-inspired artwork above your dressed up dinner table and top with plenty of scented candles. 
Leo (July 23-August 22) 
As someone who lives for the spotlight, your home is equally attention-grabbing. You prefer each room to have a theme and love hosting extravagant get-togethers. 
Lean towards flamboyant wallpaper and showcase your playful side through art deco light fixtures. Show off your luxe leanings by splurging on prominent pieces like large-scale artwork. Just don't forget a floor-to-ceiling mirror to appease your vanity! 
Virgo (August 23-September 22)
While many see Virgos as Type-A clean freaks, your simplistic tendencies still come with style. You believe everything has its place and gravitating towards multi-functional items like coffee table ottomans helps reduce clutter. 
Down-to-earth, neutral tones and understated wall art speak to your personality. Contemporary multi-purpose décor plays well with shelving units or atop organizational bins. Quench your need for control by investing in decorative planters for a windowsill herb garden, you do love a project.  
Libra (September 23-October 22)
Noted by your scales, Libra is Fung Shei without trying. Your space balances romantic bohemian with new age touches. Highly bound by aesthetic, Art Nouveau, Oriental rugs and a subtle yet stunning chandelier can showcase your innate elegance.
A people-pleaser, make your home inviting with pastels, soft fabrics and hip throw pillows. If you're short on space, opulent mirrors open up a room and balance out the many boutique items you brought home when you couldn't pick just one! 
Scorpio (October 23-November 21)
Red velvet walls, 80's décor, a sex dungeon?! Nothing is too outlandish for your deep and dark sign. While you present a hard exterior, you're a secret softy and use your home to let it be known (after the initial vetting process, that is).
Try out a black accent wall and invest in some macabre artwork. Hunter green silk pillows and faux fur throw blankets keep your privacy nook cozied up. While overhead lighting might be a bit harsh, opt for lanterns, sconces and Vampire candles. 
Sagittarius (November 22-December 21) 
World-traveling and idealistic, your adventurous nature might mean home is on four wheels! Even if you're living out of an upscale van while traveling the country, decorate it with tribal throw blankets and solar-powered light fixtures.
When settling down, lean towards natural materials like Oak and plenty of leafy green plants to bring the outside in. Your love for vivid colors can be used in deep purple throw pillows and psychedelic artwork. 
Capricorn (December 21-January 20)
This career-oriented sign isn't scared to splurge on bougie accessories including glass pendant light fixtures and original artwork. Since you err towards minimalism, try monochromatic accent pieces with pops of gold. 
You love the hustle, which is why your home office should be on point. Add a midcentury modern desk with floating shelves decorated in colorful glass vases to make those long work hours all the more appealing. 
 

By Emory Rakestraw: Emory is a freelance writer based in coastal North Carolina. She grew up watching her mom refurbish antique furniture and an interest in interiors has grown into artwork, including a monthly art column for a regional magazine. A southerner at heart, she appreciates a good tablescape and the art that is hosting. Emory serves as the Editor in Chief of DenXYZ.