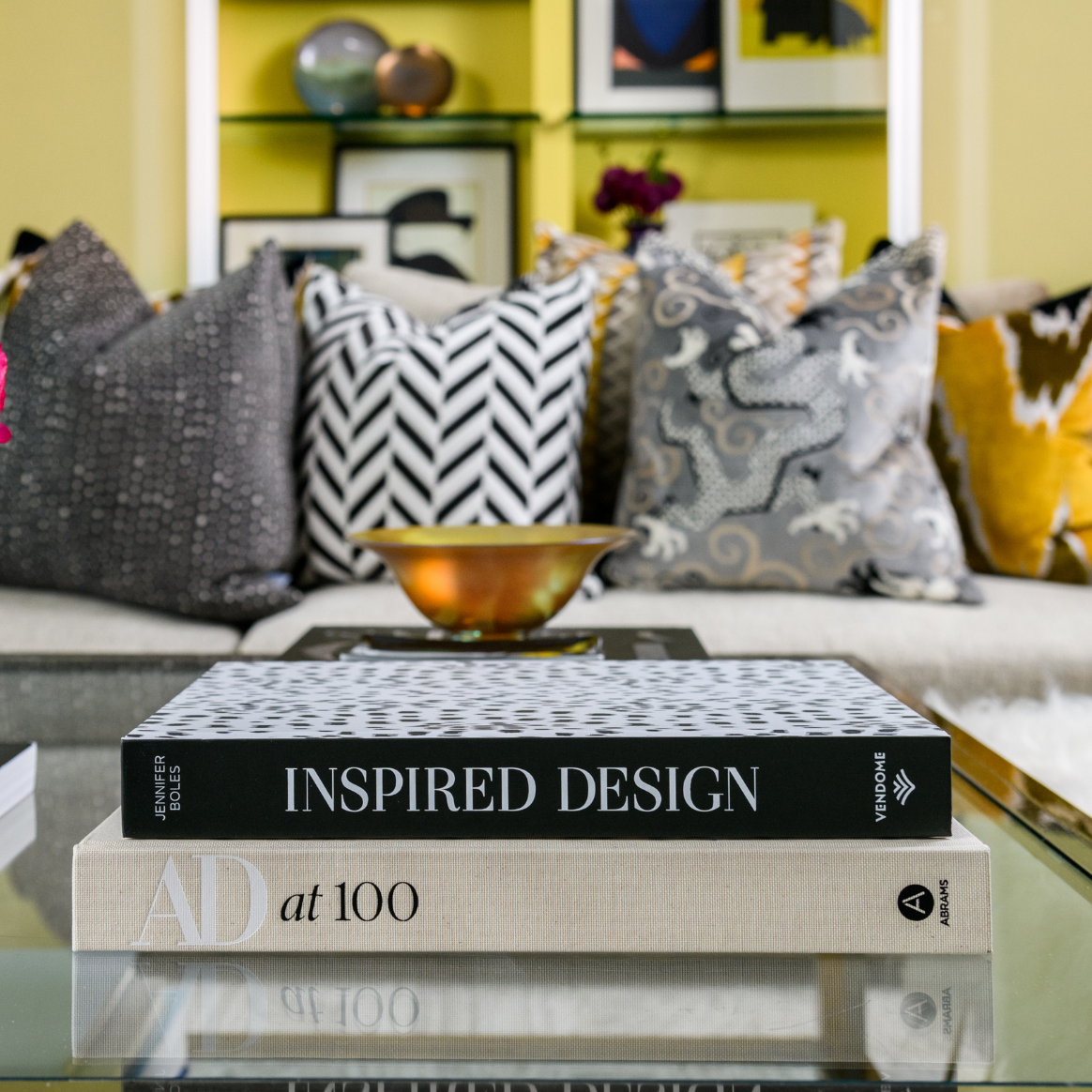 The Coffee Table Books You Need Based on Your Zodiac Sign
By: Sarah Lyon
You have to admit it—sometimes your zodiac sign just knows best. You don't need to be ~woo woo~ to agree. After all, anyone who's ever seen an astrology meme and nodded their head in agreement before DM-ing it along to three friends gets what we mean. 
While most people choose to turn to their horoscope when searching for career or relationship advice, it's safe to say that your sign says a lot about your hobbies and interests, too! And we all know that everyone needs a coffee table book that reflects their true self (because while decorative books sure are pretty, they're cooler to have on hand when they're about topics we actually like).
So to help you out, we curated a list of the coffee table books that each sign needs and why—and the great news is that all of these titles are just a click away on our website. You can thank us later when you realize the stars know you better than you know yourself! 
Aries

You're always up for a good challenge, and we'll say that making it in New York City is a feat if there ever was one. Brush up on everything you need to know about the city as you flip through New York by New York, then prepare to go crush it. Bring on the competition. 
Taurus
You love a bit of creativity and a good relaxation moment, and honestly, we don't blame you. Kick back after a spa day and scroll through Mykonos Muse, which will instantly transport you to the calming Mediterranean locale, no plane ticket required. 
Gemini
Just like the cover of this book, you're all about #twinning. And because you love learning new things, you'll be majorly into Gray Malin: The Essential Collection, which features never before seen photographs, so you can really relish being the one with the inside scoop! We know you're curious, just admit it. 
Cancer

You're known for being a little emotional and sentimental, and hey, that's ok! Honor your softer side with a book that takes a look back at the simpler times. Slim Aarons: Once Upon a Time is sure to put all of your worries at ease instantly, thanks to the warm-weather scenery and overall positive vibes at play. 
Leo
Oh hey, outgoing lady. You're all about bringing just a little bit of drama to any gathering and appreciate the finer things in life. Honor your love of anything luxe and a tad over the top with a coffee table book about one of the world's most well-known luxury brands, Louis Vuitton: The Birth of Luxury. Who knows, maybe you'll even brush up on some valuable knowledge to drop during your next fancy dinner gathering (or to just glimmer up your own origin story). 
Virgo
You know how to get sh!t done, don't you! And we love you for that. You're a master color-coder, note-taker, and event planner, always. Well, don't we have the perfect book for you! Decoding Manhattan, which is filled with maps, flowcharts, and tables galore, is sure to satisfy your need for order and perfection, you analytical lady, you. 
Libra
Balance is important to you, and you're a major charmer and people pleaser to boot. You're so genuinely social and empathetic that learning about others comes naturally—and we have to say, you'll find the 100 designers profiled in Inspired Design to be pretty fascinating. 
Scorpio
You're full of courage, passion, and a bit of stubbornness—qualities that will certainly take you far as a Vogue fashion editor, in our opinion. Brush up on everything you need to know for this dream role by reading Vogue: The Editor's Eye, which is filled with show-stopped commentary and photography from decades' past. 
Sagittarius
You're always on the go, and we're jealous. In fact, you're probably jet-setting somewhere amazing even as we speak…but in case you have a free moment, you might want to pick up Travel by Design, which will motivate you to get even more Insta-worthy photos on your next vacation. 
Capricorn 
You're time-oriented and fairly serious…so this book on watches is essentially calling your name. But no, really, Watches: A Guide by Hodinkee, is chock-full of everything you need to know about timepieces of all kinds. 
Aquarius
You're introspective and imaginative and could spend hours reading through Vanity Fair issues, right? So we can imagine that Vanity Fair 100 Years is basically your dream come true—it's filled with photographs dating back to the magazine's launch in 1913.
Pisces
We know you have a sensitive, artsy-side, so why not indulge it? Art Deco Style will help you embrace your passion for this enchanting period, which continues to majorly influence modern day interiors.
 

By Sarah Lyon: Sarah Lyon is a New York City-based freelance writer who contributes to a number of national design and lifestyle publications like Architectural Digest, Apartment Therapy, MyDomaine, the Wall Street Journal, and more. Sarah also works with designers to help them style spaces for photo shoots. Find more shelfies on her Instagram page, @sarahlyon9