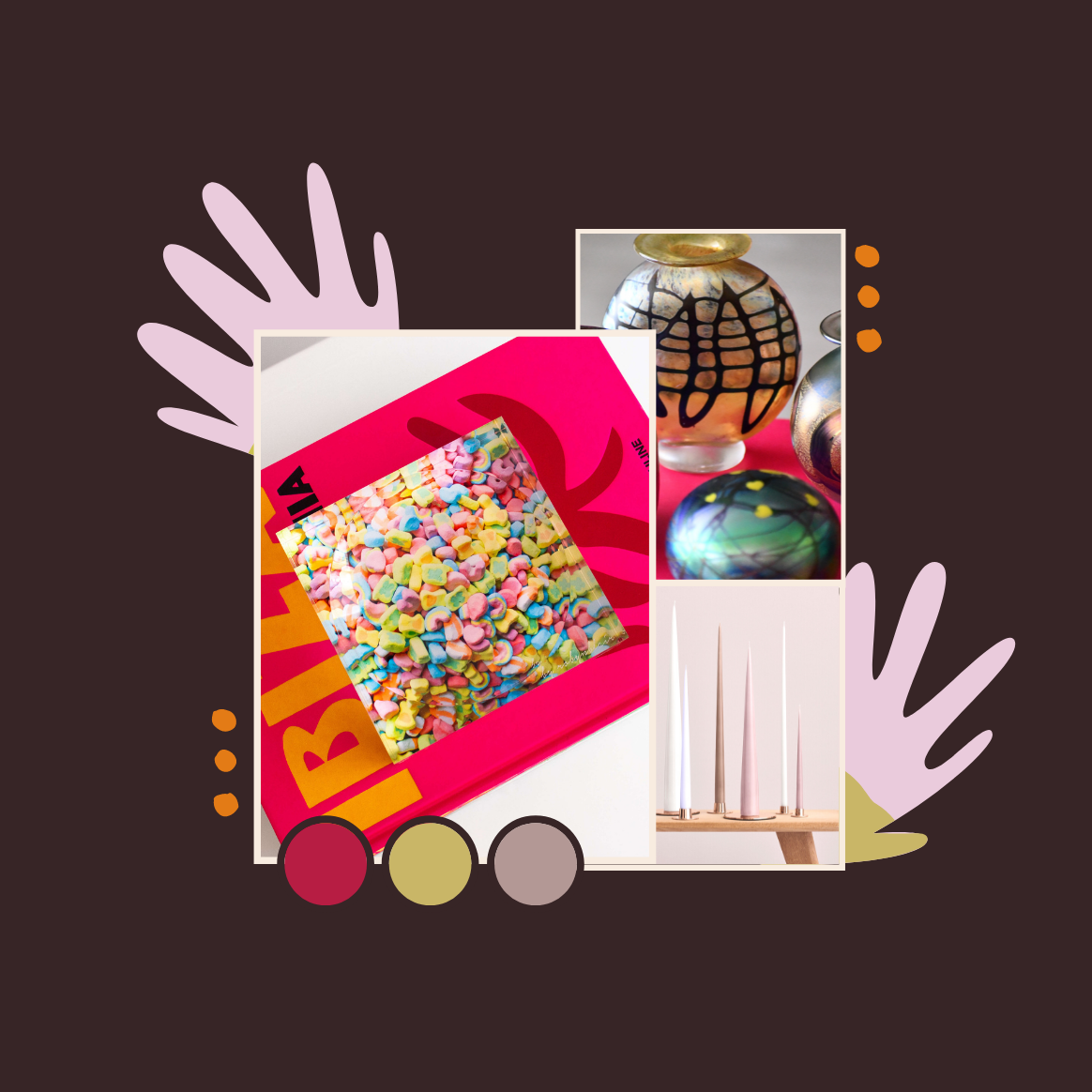 Ways to Think Outside the Box When Styling Your Shelves
By: Sarah Lyon
Let's face it: Built-in shelves can be tricky to decorate, and managing to strike the right balance in order to achieve a display that's stylish and not too chaotic can take practice. Then there's also the concern of not wanting your shelf styling to look too basic. We've seen the same old decorative pieces make their appearance time and time again. What's a girl to do if she doesn't want her living room to resemble every other space on Pinterest?
Well, that's where I come in! The key to making your shelves sizzle is to think outside the box with accessories, so I've rounded up a few of my favorites.
Happy Stuff
For some, they always come home with a knick-knack or two after traveling. If you have a drawer full of global curiosities or either want to add a cultural touch, try framed postcards, an antique vase or even something like a paperweight that catches the eye. Give your space (and mind) a boost with vintage signage that goes way beyond the typical 'Live, Laugh, Love.' You can even add a simple letter noting your first name, last name or initials. Starting with a personal touch that holds meaning will make the decorating process easier while putting your curated collections to good use.
Artwork
We love the idea of layering artwork into your built-in shelving. Choose pieces that reflect your personality, match the dominant colors in your space, and are instant conversation starters. Those cheesy framed quotes and faux canvas landscapes that everyone and their mother is displaying can go! Embrace your fun-loving personality with a bold abstract or two that will stand the test of time. Abstract art never really goes out of style and complements a wide variety of aesthetics, whether your style leans more modern, boho, or eclectic. 
Vases, Vessels, Jars, and Trinket Dishes
Even if you haven't traveled the world, you can still source handcrafted finds to make your space look well-curated and sophisticated. The key is to choose pieces that look one-of-a-kind while standing on their own amid other accents. We recommend displaying a couple of unique vases in a row on one shelf or grouping together a few favorite bowls. You can also place a trinket dish atop a stack of books for some added flair. Don't be afraid to fill these items, either—a petite bowl may make for the perfect spot to stash your collection of matchbooks from favorite restaurants around the city, for example. Ceramics have taken a focal point in recent design trends, don't feel stressed to fill them with freshly-picked flowers, sparingly add pampas grass or a dried palm leaf for an eye-catching accent.
Coffee Table Books
Every well-styled shelfie is bound to feature coffee table books galore. But the key to creating a space that reflects you (and isn't basic) exists in discerning the titles you choose. Pick books that you'll actually want to flip through in your spare time and won't be displayed just for show. And think about the qualities that you'll want guests to glean about you from staring at these titles. It doesn't matter if you love travel, sports, or fashion—choose books that represent the true you, and you're golden!  
Potted Plants
During the pandemic, everyone became a #plantmom. If you have a shelf with ample sunlight, show off your green thumb by styling a few smaller plants in unique pots. Pothos, a vining plant, is a great shelf topper and doesn't require ample drainage or water, making it easy to put those unique pots to use while adding a bit of drama. If you're sourcing smaller, Peperomia makes a subtle statement and fits nicely into smaller jars, vessels or even a custom-painted pot.
Storage Boxes
Last but not least, storage boxes are an excellent item to place on your built-ins because they add textural interest while serving a useful function. Pick boxes that feature a pattern or finish that speaks to you, and use them to hold snail mail, stationery, art supplies, you name it! Not sure what hue to land on? Adding solid color boxes to the mix will also prevent your shelves from being too visually overwhelming.
One of the best parts about styling built-ins is that it's easy to re-invigorate your setup as needed. After arranging a shelf or two, step back and admire your work from afar. While it may take some time to land on a final setup, practice truly does make perfect.
By Sarah Lyon: Sarah Lyon is a New York City-based freelance writer who contributes to a number of national design and lifestyle publications like Architectural Digest, Apartment Therapy, MyDomaine, the Wall Street Journal, and more. Sarah also works with designers to help them style spaces for photo shoots. Find more shelfies on her Instagram page, @sarahlyon9