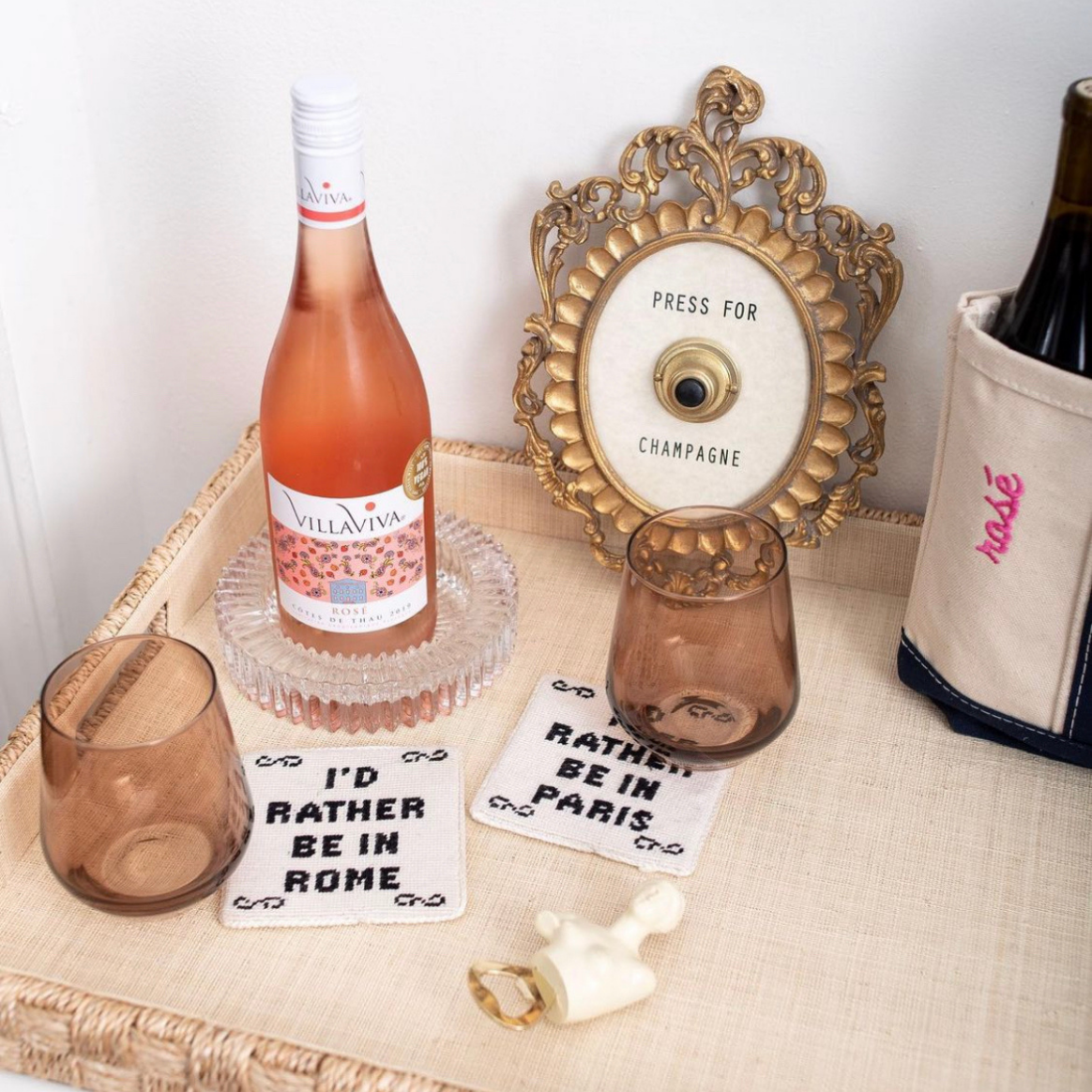 Six Items I'd Actually Want for Valentine's Day (And What I'm Eyeing for My Friends)
By: Sarah Lyon 
I always get weirdly excited about Valentine's Day...even now, at age 30.
As a kid, I enjoyed preparing homemade cards for my elementary school classmates and indulging in lots of chocolate (ok, I still do that). But as an adult, I love all of the pretty bouquets, festive store displays, and thoughtful gestures (and yes, those may or may not include gifts). And on that note, you're never too old to make a holiday wishlist, right?
Babe, if you're reading this, here's what I'd love to be treated to this Valentine's Day.
Something Sweet, Minus the Calories
Actual candy hearts are fun and all, but knowing me, a box of those will last 15 minutes, max. Let's focus on gifts that keep on giving, shall we? This pastel dish will look super chic on my coffee table for all of February and into spring. Bonus points if you place a few squares of Dove chocolate inside. 
Also, why go out when we can stay in with takeout and a bottle of bubbly? I do think these champagne glasses will help elevate our celebration, though. They even come wrapped in a gift box—look how easy I'm making things for you!!!
Flower Power
You know how much I love flowers, but PLEASE stop stressing over which place to order roses from when I'd be totally thrilled to receive this cute throw pillow instead. It has a whole assortment of florals on it and will brighten up my space for more than just one week, anyway—it's a win-win.
You're always saying I hog the blankets in the night, so really this throw is just a gift to yourself. Look at me just trying to make your life easier!! Selfless girlfriend of the year right here. But also isn't this rainbow design cute? Like, it would really go with my Insta aesthetic. 
A Touch Unexpected
It's ok, babe—I don't expect you to buy me a plane ticket to Tulum or anything like that. But let's be real, it's peak winter and I'm most definitely feeling the blues. I'd love to snuggle up together and flip through this coffee table book, which will help me remember that there are warmer days ahead (and I love the pink and yellow cover, not gonna lie). 
You know I love you because you're one of a kind. But you know what else is one of a kind...these Salvador Dali Limoge Heart Plates. You catch my drift?!? 
Ok, these should be enough suggestions to help get you started. On the flip side...here's what I'm eyeing for the lovely ladies in my life.
For my Galentines
My New York bestie always has a candle burning whenever I come over, which I find so welcoming. And because she displays her entire rotation on her coffee table, I have to get her one that's chic and fun to look at. This geometric candle fits the bill perfectly; I think I'll pair it with a bottle of her favorite red wine so she can treat herself to a cozy night in (and look at that, Valentine's Day colors!). 
Thank goodness for my work wife (a fellow freelancer) who keeps me company throughout the day with an endless stream of texts. I'd love to mail her a little treat, and these coasters couldn't be more fun! They remind me of the TikTok videos we always send back and forth to each other.
My college BFF has mentioned wanting to get more organized this year and happens to be a major beauty product junkie, so I'm thinking this tray will be the perfect addition for her dresser top and will actually motivate her to get her stuff in order. Plus, I love the bright lime/yellow color and it's iridescent—what more could you want?!
My mom always made Valentine's Day so special for us as kids, and now that I'm an adult, I like to try to treat her to something nice each year, too! This red and white swirl tray is perfect for the holidays, but I can see her wanting to bust it out year round, whether she's hosting her book club or just setting out a batch of freshly baked cookies the next time I'm home (yup, she's the best!). 
My grandma just moved into a new space at the end of January, so I'd love to treat her to a joint Valentine's Day/housewarming gift. She's hoping to decorate her place with mostly blue tones, so when I spotted this set of throw pillows, I knew they would be perfect. Don't you think they're so sophisticated?
By Sarah Lyon: Sarah Lyon is a New York City-based freelance writer who contributes to a number of national design and lifestyle publications like Architectural Digest, Apartment Therapy, MyDomaine, the Wall Street Journal, and more. Sarah also works with designers to help them style spaces for photo shoots. Find more shelfies on her Instagram page, @sarahlyon9