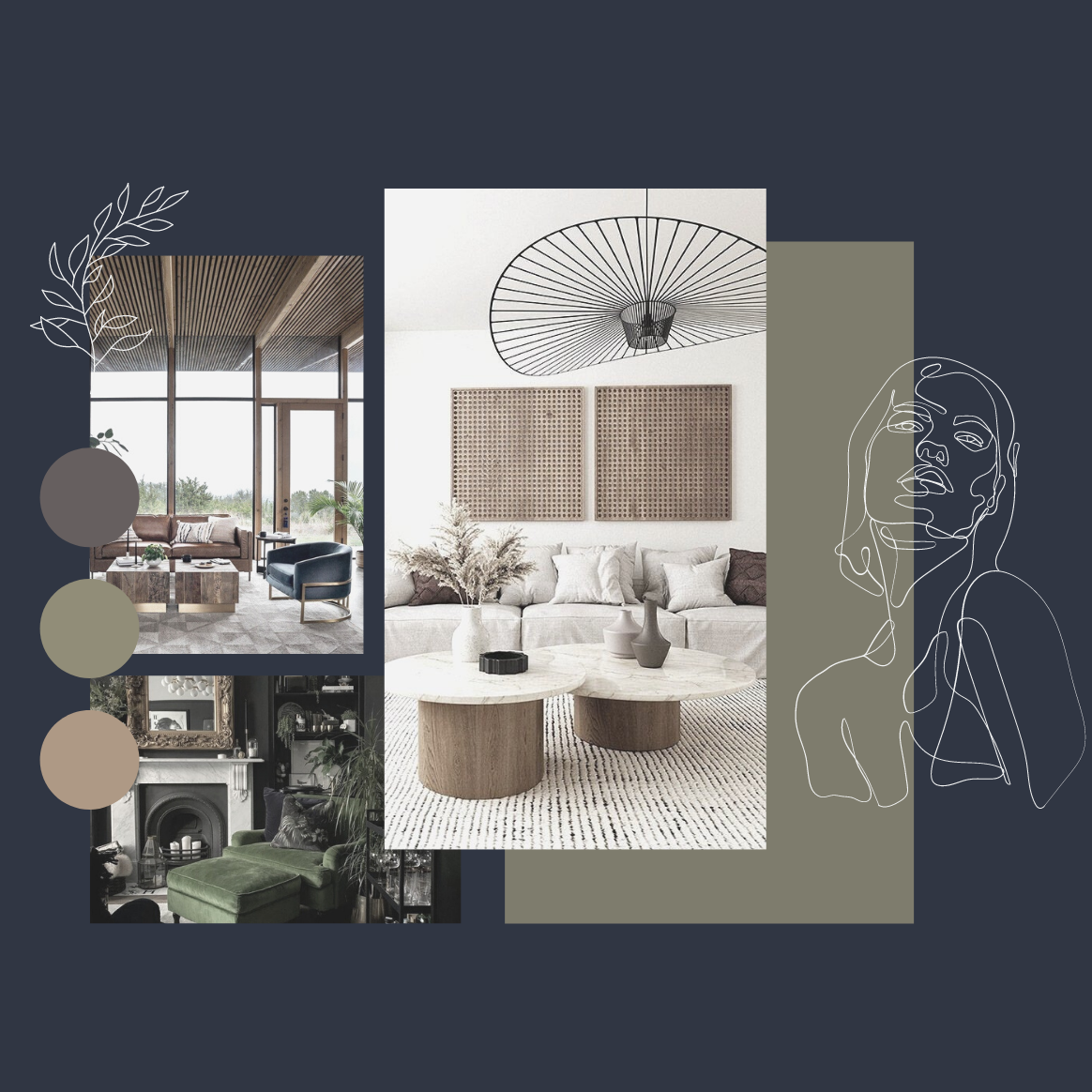 TikTok Design Trends We're Here For
By: Emory Rakestraw
As a millennial, I initially assumed TikTok was for teenagers wanting to perform odd dance routines. Then something strange happened, TikTok started to shift into a subcultural launching board for style and aesthetics. Yes, currently 62% of its 689 million users are under 29, but that still leaves a good 38% who fit into that gen y and z category.
From recipes to #OOTD, you can use TikTok for anything. While it still intimidates me à la Drew Barrymore in Never Been Kissed, it hosts a wealth of design resources with a bonus on how-to. That being said, even the eldest millennial or gen x'er can learn a thing or two from these four notable TikTok trends.
Cottagecore (7.5 billion views)
Maybe as a child, you dreamed of living in the Practical Magic house and maybe now you still do. Cottagecore exudes that vibe and sprouted from the collective experience of attempting to enjoy lockdown. Much like the Nap Dress, it embodies idyllic moments in nature akin to summering at an English manor.
Cottagecore values are rooted in self-reliance, comfort, romance and a little bit of clutter. Kitchen herb gardens, flowers in vintage vases and rustic décor made from natural materials are at the forefront. There's an embrace of color and encouragement to throw in soft pastels or florals with crushed velvet throw pillows, rich drapery and a doily tablecloth.
Cottagecore messaging for a sustainable, lived-in home is only fitting for the trajectory of winter and spring design trends.
Dark Academia (1.3 billion views) 
With the shift to remote learning, many displaced students sought to recreate a library vibe then took it to Harry Potter levels on TikTok.
Inspired by Gothic and Greek architecture, dark and luscious color palettes complement packed bookshelves, candles dripping wax, coffee-stained poetry and artwork reminiscent of Pieter Claesz's Still Life with a Skull and a Writing Quill. At its foundation, dark academia is also a love for literature and the pursuit of knowledge wrapped in a mystic touch.
You can bring dark academia into a small space through a decorated bookshelf with Baroque or Neoclassical art mixed in. Vintage books make a great focal point with dried flowers in-between for a macabre essence. Bustier statues, sage bundles, antique clocks and even a scrying mirror complete your new Victorian nook. 
You don't have to be a student to jump in, sprucing up your workspace with academia touches mingles into the overall aesthetic of a long, dark winter. 
Mid-Century Modern (140.8 million views) 
If you're sensing a trend, you're not wrong. Looking to the past for inspiration is indeed an overall TikTok theme. Following the Second World War, Bauhaus architects and designers emigrated to America and inspired clean yet abstract shapes, craftsmanship, simplistic color palettes and the use of concrete, steel and glass. At its core, mid-century modern desires simplicity and functionality.
 Today, this trend feels very Mad Men and can be integrated into the home through tripod lamps, abstract wooden candleholders and even a retro typewriter. Look to avant-garde artwork like Josef Albers and Andy Warhol to mix in colorful touches that emulate a bygone era not too far gone. 
 While your home might not be composed of wood panels, slanted ceilings and large windows, mid-century décor adds artistry and innovation for the stylish minimalist. 
Japandi (10.4 million views)
Japandi emulates the sleek warmth of Scandinavian style alongside the craftsmanship and natural details in Japanese design (aka, Kanso). Unlike cottagecore and dark academia, Japandi is birthed through one-to-two necessary statement pieces within a minimalistic environment.
Combining the use of neutral and warm tones, cognac throw pillows can be paired with a beige rattan sofa. Zen elements bring the outside in through large plants, pendant light fixtures and clay vases filled with faux pampas grass. A deliberate approach to wall art includes large-scale abstracts mirroring Robert Motherwell and Ogata Korin. 
Japandi is great because its ease of recreation, especially for new homeowners or re-located remote workers looking to fill a blank space. You don't need a passport to embrace international style, just sparse elements that still make a house a home.
By Emory Rakestraw: Emory is a freelance writer based in coastal North Carolina. She grew up watching her mom refurbish antique furniture and an interest in interiors has grown into artwork, including a monthly art column for a regional magazine. A southerner at heart, she appreciates a good tablescape and the art that is hosting. Emory serves as the Editor in Chief of DenXYZ.