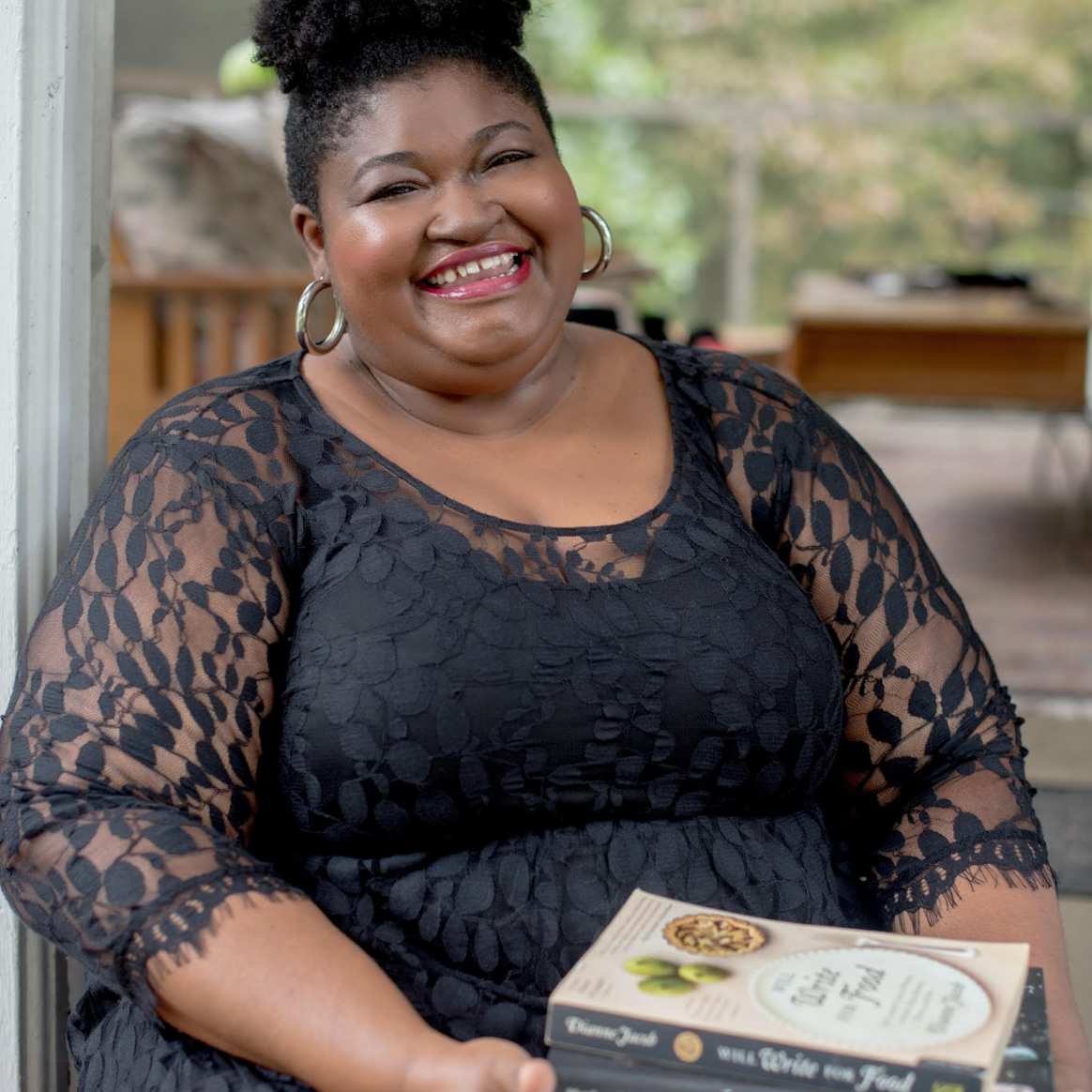 Summer Staples With NikSnacks
By: Nikki Miller-Ka
While the definition of family is wider, brighter and more encompassing than ever before, it's the tight-knit, intimate celebrations with the people I care about that are the most important.
As I get older, seasonal celebrations like graduations, impromptu summer parties and outdoor cookouts are the holidays that I crave. Holidays are a time to gather family and friends around the table to celebrate and to facilitate quality time. Setting the table with simple yet highly functional decorative touches set the mood. Creating highly flavorful menus with dishes that are as beautiful as well as decorative is my main goal. 
I fell in love with the Livia Matte Black Oval Platter and Baker due to its sleek design, beautiful finish and sophisticated look. Not only is it beautiful, it's microwave safe, dishwasher safe, oven safe, and freezer safe. It's not often that you find both functionality and practicality in a showstopping piece like this. Because of those features, I just HAD to throw an outdoor celebration upon its arrival. Using the platter and some other handy DenXYZ items, let's dive into our menu selections, shall we?
Time For A Cookout!
"Smoke follows beauty!" my uncles chant while the kids try to dodge the billowing clouds of smoke pouring out of the charcoal grill while playing games in the yard. My aunts and older cousins fan themselves with dish towels and folded magazines as a method of cooking down before the food is ready to eat.
For as long as I can remember, my family has had a set menu for every gathering: ham, lamb, potato salad, green beans, macaroni and cheese and pineapple upside down cake. The preparation may change but the menu stays the same. Now that I'm in charge, the emphasis on family is most important to me. 
I didn't grow up in a beach-going, sun-worshipping, picnic-planning summer vacation type of family. Our vacations were usually an annual trek to visit family in rural North Carolina for a formal, planned family reunion or organizing homegoing celebrations for family members no longer with us. 
As I've gotten older, those celebrations seem far and few between. The menu is stripped down, the place settings less formal and the most exciting part for me, the planning, is pushed to the wayside. One thing that does remain the same is the desire to gather and a table filled with food to satisfy our souls and our hunger. I make a point to gather with my family at least once a year, even if it's to drive by for a quick hug and to drop off a casserole of macaroni and cheese to rejuvenate and reset my soul. 
Here's Our Menu
My menu focus is what I like to call traditional PLUS. I am the designated macaroni and cheese expert in the family and have been since the first time I made mac and cheese. Three cheeses, butter and a little patience bake up this amazing casserole of the ultimate comfort food. It's best to grate the cheese from a whole block, but if you have to use pre-shredded cheese in a pinch, be sure to mix the cheese in thoroughly. Otherwise, the emulsion will break and curdle in the oven. 
To cut the richness of the decadent macaroni, apple fennel salad with sherry vinaigrette is the move. Sherry vinegar provides a nutty quality that eliminate nuts for those with allergies while the shallots and orange juice add a sweet, brightness and tang that complement the apples and slightly bitter fennel bulb. Served over mixed greens for color and to bulk up the recipe, it's a great dish. 
The honey brown BBQ wings are not traditional to our family meal, but calling out #TeamFlat or #TeamDrum brings out the playful family competitive jokes and barbs that add to the intimacy of our celebratory mood. The dry rubbed paired with the smoke from the grill and the homemade sauce make these wings a hit. 
Pro Tip 1: For salads, cold cut charcuterie boards or cold courses, chill the Livia Matte Black Oval Platter in the refrigerator or place it in the freezer for 15-30 minutes before plating so the food stays chilled for longer. 
Pro Tip 2: Run a dishwasher rinse cycle 1-2 hours before guests arrive. Use the heated dry cycle in order to have warm plates, warmer platters and spotless silverware and cutlery, if using. Alternatively, placing a clean platter or baker in the microwave on HIGH for one minute will achieve the same results.
What You've Been Waiting For...
Southern-Style Macaroni And Cheese
Serves 10 (serving size: about 3/4 cup)
Active 20 min. Total 1 hour
2 Tbsp. unsalted butter, softened

3 cups heavy whipping cream

1 1/2 cups whole milk

3 fresh bay leaves

2 tsp. kosher salt, divided

3/4 tsp. black pepper, divided

1 lb. uncooked elbow macaroni

3 large eggs

8 oz. cream cheese, softened

2 tsp. dry mustard

1 lb. extra-sharp Cheddar cheese, shredded (about 4 cups)

8 oz. Colby-Jack cheese, shredded (about 2 cups), divided
Preheat oven to 375°F with 1 rack in middle position and 1 rack positioned 6 inches from upper oven heating element. Rub butter all over inside of a 13- x 9-inch baking dish; set aside.

Place a large strainer over a large heatproof bowl. Stir together cream, milk, bay leaves, 1 1/2 teaspoons of the salt, and 1/4 teaspoon of the pepper in a medium saucepan; bring to a simmer over medium. Stir in pasta; return to a simmer. Simmer until almost al dente, about 4 minutes. Pour pasta through strainer, letting cream mixture strain into heatproof bowl; remove and discard bay leaves. Reserve 1 1/2 cups strained cream mixture; discard remaining cream mixture, or reserve for another use. Set aside.

Gently whisk eggs in a large heatproof bowl. If reserved cream mixture is no longer hot to the touch, microwave on MEDIUM (50% power) until hot but not boiling, 30 to 60 seconds. Slowly pour or ladle about 1/2 cup warm cream mixture into eggs, whisking quickly and constantly, until eggs are warm and tempered. Whisk in cream cheese, mustard, and remaining 1/2 teaspoon each salt and pepper (mixture will be chunky). Add remaining 1 cup warm cream mixture, and whisk to combine. Add Cheddar, and whisk until cheese starts to melt but some solids remain. Add cooked pasta; fold to combine. Pour half of the pasta mixture (about 4 cups) into prepared baking dish. Sprinkle with 1 1/2 cups of the Colby-Jack. Spread remaining pasta mixture over Colby-Jack. Cover tightly with aluminum foil. 

Bake on middle rack in preheated oven until bubbling around edges, about 30 minutes. 

Remove from oven, and carefully remove foil. Sprinkle with remaining 1/2 cup Colby-Jack, and return to oven on rack 6 inches from heating element. Increase oven temperature to broil, and broil until cheese is browned in spots, 4 to 5 minutes. Remove from oven. Let cool until pasta mixture is set and firm, about 10 minutes. Serve warm.
Apple Fennel Salad with Sherry Vinaigrette
For the salad
5 ounces fennel bulb, sliced

1 Granny Smith apple, peeled, sliced thin

1/4 cup fennel fronds

2 tablespoons orange juice

salt and pepper, to taste

Sherry Vinaigrette

2 garlic cloves, chopped

1 shallot, finely diced

1 1/2 tablespoons sherry vinegar

1 teaspoon Dijon mustard

3 1/2 tablespoons extra virgin olive oil
Whisk together sherry vinegar, chopped garlic, Dijon mustard, and extra virgin olive oil in a small bowl and season to taste with salt and pepper.

Toss sliced fennel, Granny Smith apple slices, fennel fronds, and orange juice with the vinaigrette and season to taste with salt and pepper.
Honey Brown BBQ Chicken Wings
2.5 pounds, whole chicken wings
2-3 apple or cherry wood chunks
Dry Rub
2 tablespoons paprika

2 tablespoons salt

2 tablespoons brown sugar

1 tablespoon chili powder

2 tablespoons garlic powder

2 teaspoons black pepper
Honey Brown BBQ Sauce
1 cup ketchup

1/4 cup honey

2 tablespoons apple cider vinegar

2 tablespoons brown sugar

2 tablespoons lime juice

5 teaspoons garlic powder

1 tablespoon Worcestershire sauce

1 teaspoon dry rub

1 teaspoon salt

1/2 teaspoon black pepper
Preheat your smoker/grill to 250°F and toss a few wood chunks onto hot coals.

Pat the chicken wings dry with paper towels.

In a medium-size bowl, combine paprika, salt, brown sugar, chili powder, garlic powder, and pepper. Sprinkle on both sides of chicken wings.

Place wings in your smoker. Cook until the internal temperature of the meat reaches 165°F, about 1 hour and 30 minutes.

Meanwhile, combine ketchup, beer, honey, vinegar, brown sugar, lemon juice, garlic powder, and Worcestershire sauce in a small bowl. Reserve half of this mixture for dipping, if desired. 

Brush wings on both sides with the BBQ sauce and cook for another 10 to 15 minutes.

Remove wings from the smoker and serve with bbq sauce on the side for dipping.
By: Nikki Miller-Ka: Nikki is a food writer with 15 years' experience as a private chef, butcher, baker, and biscuit maker. She has been a television host and executive producer, recipe developer, researcher, reporter, and blogger for various media outlets in the Southeast. Visit her blog at http://niksnacksonline.com