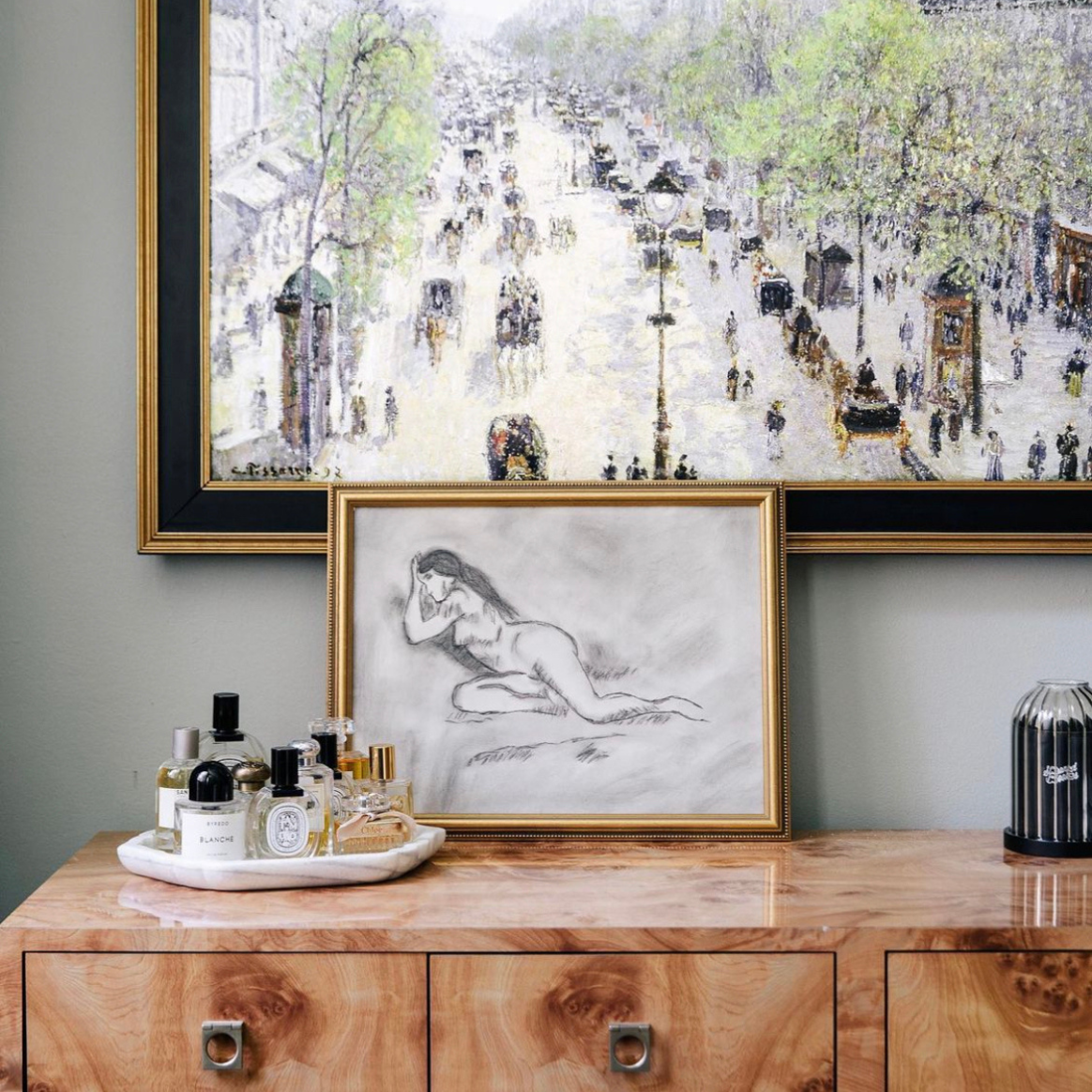 Micro Changes That Make a Big Impact
By: Sarah Lyon
I've always been someone who has absolutely loved to redecorate. Even as a kid, I would look forward to coming home from school on Friday afternoons and taking free reign of my bedroom. I would move the limited furniture I had into new configurations, making sure that my American Girl dolls also had ample space to ~thrive.~ These days, I live in a pretty small NYC apartment and still find myself moving things around every month or so. A dresser here, a desk there…I love seeing how pieces look in new spaces. 
That said, moving furniture around can be, well, exhausting to say the least. It's physically tiresome and can also be frustrating given that sometimes, I'll rearrange my entire living room only to be dissatisfied with the result. Most of the time, everything just goes back to where it had been already, making me wish there was some sort of "Control Z" button for decorating.
Recently, though, I began to make a few small upgrades in my space, which an Instagram friend of mine referred to as micro changes. He told me that these mini switcharoos truly appeared to be making a big difference in my apartment, and honestly, I couldn't agree more. Below are a few of the micro changes I've recently made in my space, none of which have involved any type of physical labor but all of which have made me appreciate my apartment even more.
New Mirror, Who Dis?
Don't get me wrong, I absolutely love the ornate, gilded mirror that hung above my bedroom mantel for the past 10 months and don't plan to part with it for good. But when I spotted an even more oversized, vintage looking mirror at a local thrift store, I knew it was time to make a switch. The new mirror was a bit pricey for an impulse buy, but I was able to score a coupon, which I took as a sign to move forward, and also just knew it would be a piece that I would fully appreciate in my home.
Several weeks later, I couldn't be more thrilled I brought this mirror home with me. The new mirror adds so much drama to my bedroom and truly has that old New York vibe (it was likely salvaged from a historic rowhouse) that I love so much. It's mind blowing how much something as minor as a mirror can totally change the tone of an entire room!
A Bright Idea
With so many renter-friendly sconce hacks available online these days, there's no reason to avoid 'em—it's entirely possible to hang up these fab light fixtures without calling in an electrician. When I stumbled upon beautiful brass sconces at a local resale shop for just $25 a pop, I took them home without much of a plan in mind. I then realized that the sconces would look beautiful flanking the mantel in my living room (yes, I have two mantels in my apartment, and yes, they're both pieces I've added…I like what I like!).
Let me tell you, it's once again amazing how much a small detail like lighting can bring additional charm to a space. Whether they're on or off, these sconces bring me joy every time I see them and make my home feel a little more lived in and complete.
A No-No I Did Anyway
I know, I know…so many designers will caution against moving your TV to your bedroom. But as someone who lives alone and doesn't host large groups of friends often (again, I'm in NYC, it's tough to have big get togethers in tiny apartments!), it made more sense to just let myself enjoy the simple pleasure of watching TV from bed.
While I'm loving the cozy aspect of this setup, I also enjoyed having the opportunity to create a small gallery wall featuring my Samsung Frame TV. I was able to display two of my favorite black and white art pieces that I knew deserved a special spot, and I've also been able to make my TV appear a little less severe by blending it in with the art. I love that even when the TV is off, I get to admire a fun gallery wall from bed, and when I wake up, it's the first thing I see in the morning!
So before you carve aside a weekend afternoon to recklessly slide furniture across your apartment floors, remember that maybe a small upgrade is all you're actually craving. Your neighbors and your arms will thank you.
By Sarah Lyon: Sarah Lyon is a New York City-based freelance writer who contributes to a number of national design and lifestyle publications like Architectural Digest, Apartment Therapy, MyDomaine, the Wall Street Journal, and more. Sarah also works with designers to help them style spaces for photo shoots. Find more shelfies on her Instagram page, @sarahlyon9