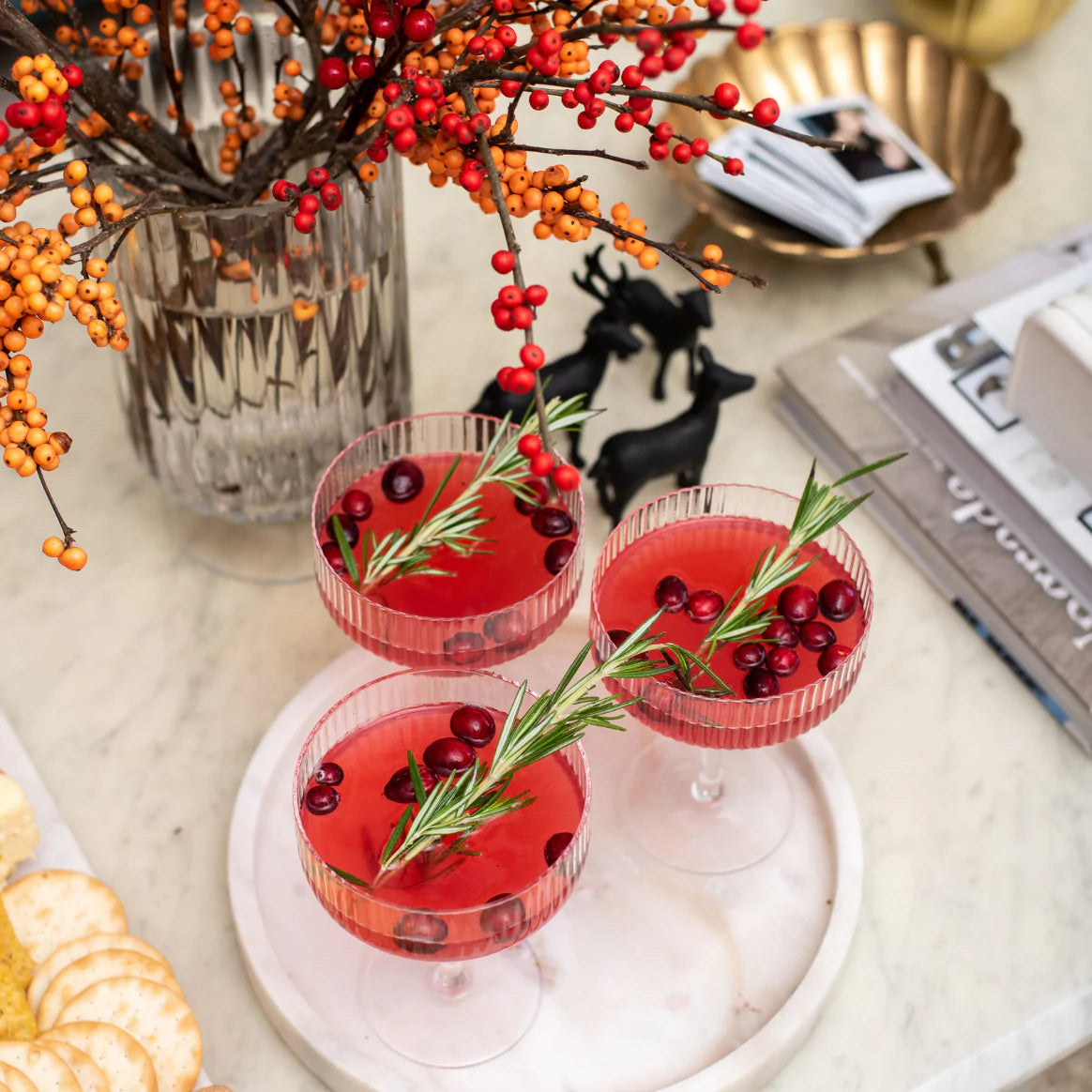 How to Throw Together A Last Minute Holiday Party
By: Sarah Lyon
Maybe you've always dreamt of being the kind of person who is always up for hosting friends at the last minute—and is organized enough to make any spur of the moment gathering a total success. Well, you can be, promise! Read on for my tried and true hosting tips that you'll definitely want to keep top of mind when planning a holiday party at the eleventh hour. 
Serve a Dish You Already Know How to Make
Keep in mind that all adulthood parties should have food! This isn't a dorm room gathering where it's acceptable to set out chips, dip, and some alcohol—that simply doesn't cut it anymore! But on that note, food doesn't have to be fancy to be enjoyable (a $3 box of crackers from Trader Joe's will always suffice).
If you're like me and aren't much of a cook on the reg, don't choose to put your culinary skills to the test in advance of a big event and set yourself up for possible failure. Instead, plan to serve a dish that you know you're a pro at making. In my case, I am highly experienced when it comes to making charcuterie boards, so whenever I'm prepping for a party, I always make sure to stock up on all of my go to supplies at TJ's (multiple kinds of cheeses, fun crackers, and festive finishing touches, like rosemary to use as a garnish and apricots and berries to brighten up my display). These boards are always a hit when people come over and are pretty Instagrammable to boot! 
Grab Plenty of Bevs
There's nothing more sad than running out of wine mid-holiday party! Sure, your friends might show up with a bottle or two in hand, but don't count on this going into the evening. Make sure to buy enough of whatever it is you plan to drink throughout the night and keep bottles accessible so that guests can help themselves to another glass throughout the night. Fill up a jug of water and place it in the fridge so that everyone can hydrate as they wish, too.
Do a Mini Clean
You'll of course want to make sure your house is looking good before friends stop by, but focus on just tackling the areas they'll see (so clear dishes out of the sink, make room in your hall closet to hang up people's coats, and vacuum your living room, for example). Also, be sure not to skimp on cleaning the bathroom. Give your toilet and sink a good scrub and set out a bottle of hand soap, extra toilet paper, and some fresh hand towels. Save the big bedroom reorganization project for another day—your friends don't need to pop in there, just close the door to your room if you're worried about guests wandering!
Light a Candle & Cue Up a Playlist
Candles = instant ambiance. Make your place smell good in no time by lighting a seasonal candle (I especially love Thymes Frasier Fir and the Nest Holiday candle this time of year). Some people even feel that having a candle burning makes a home appear more clean overall, so why not run with that philosophy, too?
Lastly, what's a holiday party without good music? Turn to your BFF Spotify and use an existing holiday playlist that speaks to you. No need to spend hours curating your own! 
By Sarah Lyon: Sarah Lyon is a New York City-based freelance writer who contributes to a number of national design and lifestyle publications like Architectural Digest, Apartment Therapy, MyDomaine, the Wall Street Journal, and more. Sarah also works with designers to help them style spaces for photo shoots. Find more shelfies on her Instagram page, @sarahlyon9