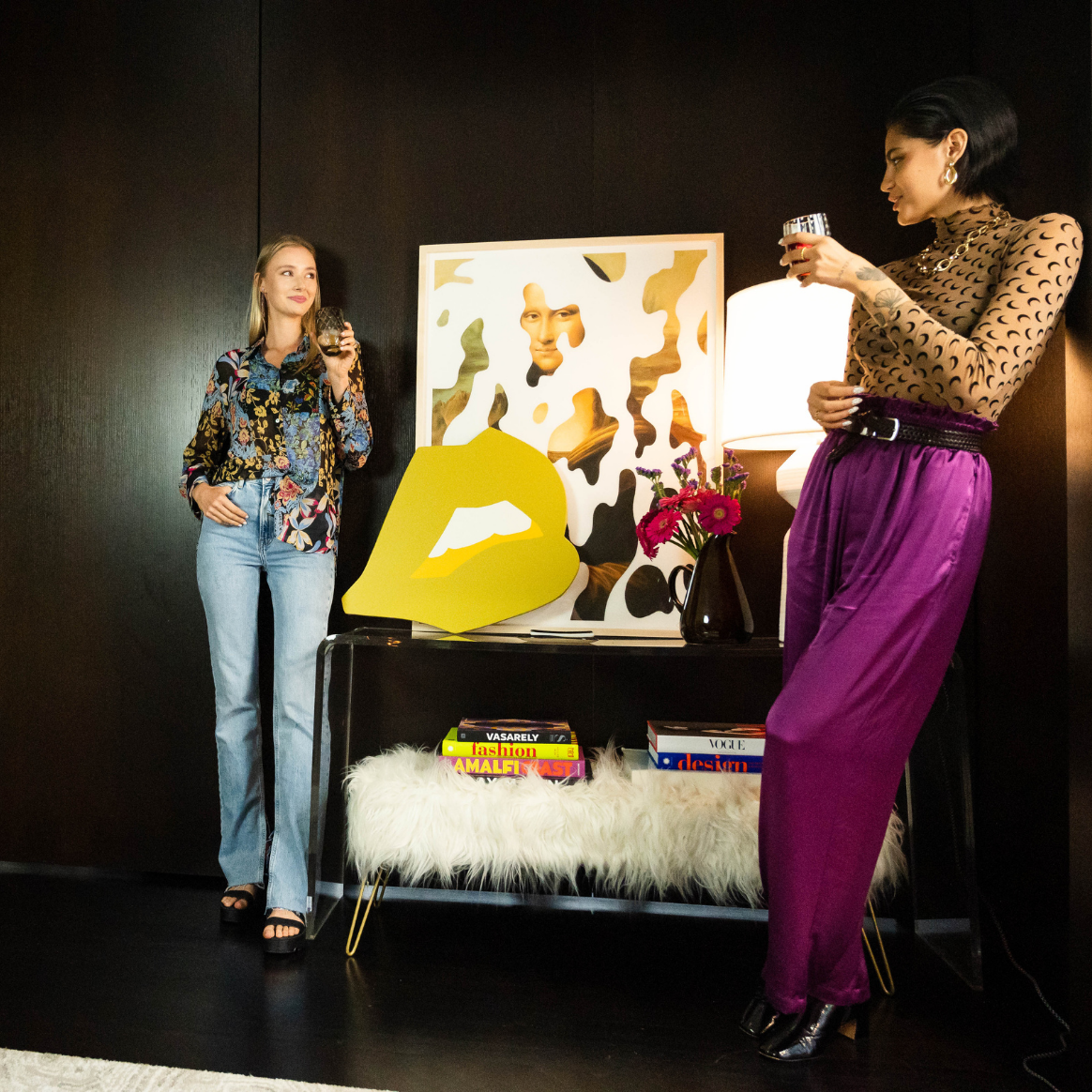 Keep These Four Items On Hand And You'll Always Be Ready to Entertain
By: Sarah Lyon
As much hype as there is around the process of prepping to host a dinner party or happy hour with friends, it's entirely possible to be an amazing hostess on a whim, too! Don't let the idea of excruciating party planning prevent you from throwing that fabulous fête for your nearest and dearest, many of whom have probably been awaiting an invite to your place since, well, 2019. If you always keep the following four items on hand, you'll be able to throw together the perfect party at just a moment's notice, trust us! 
Candles
Scented or unscented, it doesn't really matter—candles are a key component to any gathering. They'll transform even the most IKEA-clad living room into a sophisticated space worthy of the most elegant guests. The key to making candles truly shine is by displaying them in groups—try a trio of taper candles on your coffee table, for example, and you're literally golden. The moral of the story, you'll want to stock up! Have fun with colors, shapes, and sizes—the more styles, the merrier. Better yet, we all have to admit that there's something so romantic about a candlelit apartment, especially during the chillier months. Your guests will forget that they climbed four flights of stairs to your place as soon as they walk through the door and into your sexy, stylish enclave.
Vases
Every entertainer needs a vase—or several! Fresh flowers (even if they're just from the bodega down the street) deserve a happy home. College is over and so are the days of placing stems inside a plain old coffee mug, or worse, a beer glass! Gift yourself special vases that you'll always be able to grab pre-party, but don't forget to keep a few extras on hand should any of your guests show up with a bouquet of their own—now how's that for a thoughtful hostess gift? 
Festive Tableware
Pick up a unique pitcher for homemade margaritas, alongside a colorful tablecloth, fun plates, serveware, and drinking glasses. Now you're ready to get this party started! All of these accent pieces will easily transform your petite apartment bistro table into a gorgeous dining space. We suggest opting for dishware in neutral colors that will stand the test of time and create a stylish display year-round. If you do want to add some pizzazz in honor of a specific season or holiday, select cocktail napkins, straws, or other paper accessories that reflect a certain theme. But your basics should all be pieces that you can easily use time and time again, which is why we love white, brass, and glass finishes. 
A Cheeseboard
Not much of a cook? Unsure how to feed a large group while still keeping it casual? Have a major craving for Trader Joe's green goddess gouda? You're going to want to invest in a cheeseboard! Charcuterie platters are the way to (practically) every guest's heart (even the lactose intolerant can enjoy meats, nuts, olives, and the like). Purchase a cheeseboard that can fit, well, a ton of meats, cheese, crackers, and garnishes, and you'll be good to go for the long haul. Some of my go-to, off-the-beaten-path charcuterie board essentials? Dried orange slices (they add a great pop of color, too!), sprigs of rosemary (because #aesthetics), and bits of dark chocolate (because who can resist a sweet and savory combo)? 
Well, there you have it! Purchase these four no-fail items and you're ready to host a group of friends whenever your heart desires. Every time you host, you'll become better at it, so there's no reason not to press send on those invites today—we'll be cheering you on. 
By Sarah Lyon: Sarah Lyon is a New York City-based freelance writer who contributes to a number of national design and lifestyle publications like Architectural Digest, Apartment Therapy, MyDomaine, the Wall Street Journal, and more. Sarah also works with designers to help them style spaces for photo shoots. Find more shelfies on her Instagram page, @sarahlyon9