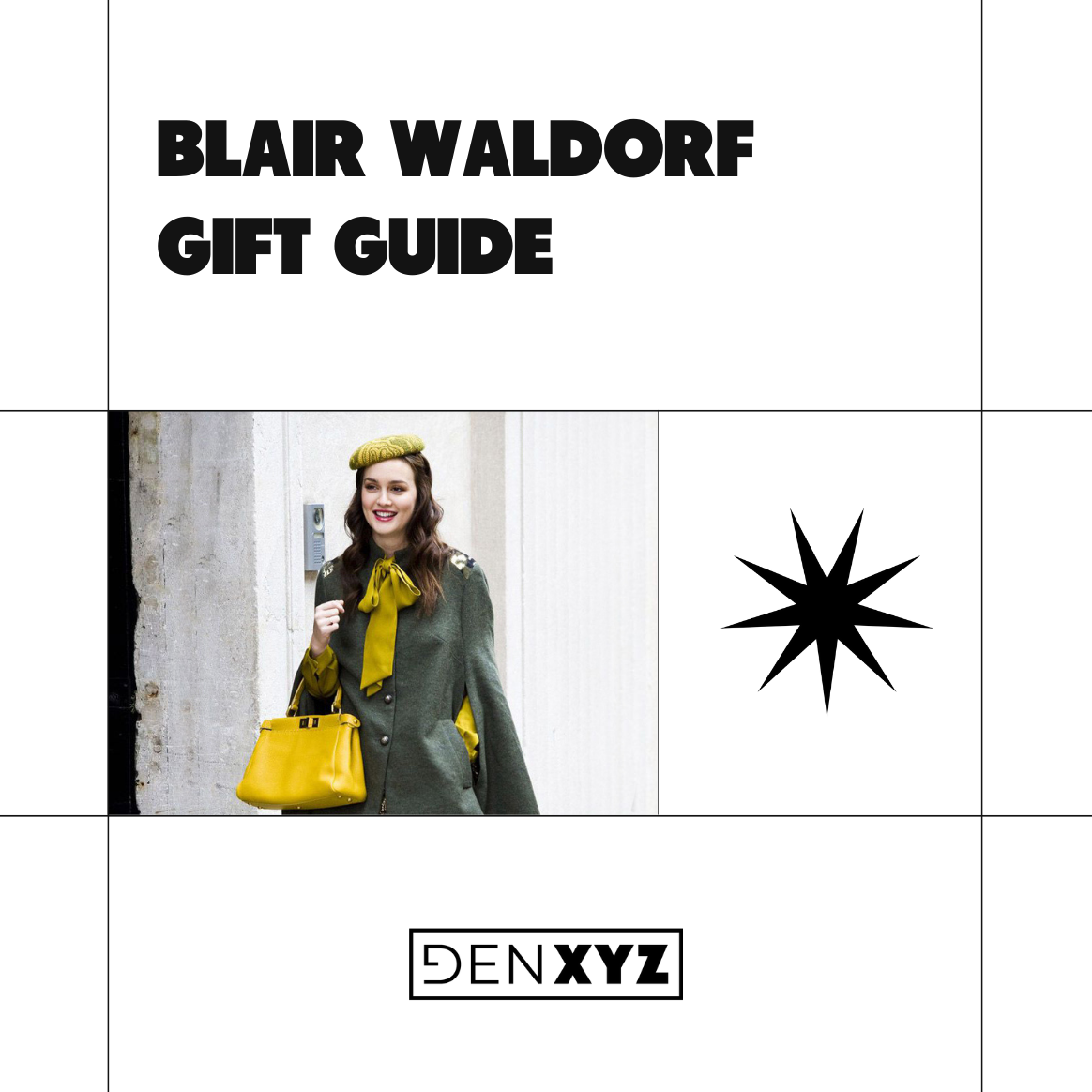 Gift Guide: For the Blair Waldorf in Your Life
By: Caitlin Meuser
The Rockefeller Center Christmas tree is up, the ice-skating rinks are filled with flannel-clad tourists, the windows at Bergdorf's are overflowing with glitter and gold…and that can only mean one thing: Christmas in New York City is finally here! 
Which also means it's time to start frantically searching for a one-of-a-kind gift for the Blair Waldorf in your life.
You know which friend I'm talking about - her apartment smells like a Jo Malone candle, her pajamas are silk, and she thinks a glass of champagne in the tub is the perfect Wednesday night activity. She likes fine, elegant décor to the point of being almost gauche, but never crosses that fine line. 
Here are some gifts that would impress even Blair Waldorf. After all, you don't want to end up on her naughty list.
A Champagne Celebration for Two
Blair Waldorf doesn't need a reason to drink champagne- she's just that fabulous. 
Gift her this pair of citrine champagne flutes so that she can celebrate in style. The flutes are crafted by one of the oldest glass makers in the Czech Republic which means they're rare and speak to a timeless elegance that you just can't find anymore. Bonus: you won't need to worry about wrapping these beauties! The flutes come in a custom gift box complete with a bow and pin that contains an irreverent phrase: Voulez-vous tous boire de champagne avec moi? 
The answer is always yes.
Pillows Fit for a Queen
The perfect snowy Friday night for Blair?
That would be sushi, a bottle of Beaujolais, and a black-and-white classic film playing in the background. After all, one can never see Casablanca too many times. Yet no movie night is complete without the perfect lounge pillows.
Enter the Blush Gallop. Your friend will happily sink into these velvet beauties and never want to leave their soft embrace. Perfect for a movie date night (one pillow per person) or just a cozy night spent alone, these glamorous pillows elevate any experience (even Netflix and chill).
A Cheeky Work of Art
This is not your grandmother's Monet. 
"Untitled 18" by Brand Phillips (2021) is art for the young collector. It's a little naughty, a little funny, and packs a whole lot of truth. The satiric text manages to make everyone feel slightly uncomfortable with its relatability (because every twenty-something knows the struggle of trying to find authentic connections in a big city). 
Gift this piece to your friend to start her art collection while being the perfect conversation piece for her next spectacular party.
New York, I Love You
No one loves New York City more than Blair.
Sure, the city probably has too many rats and it's nearly impossible to get a dinner reservation on a warm Friday night, but where else can you find dumplings and caviar in a two block radius? Plus, nothing will ever match the beauty of Central Park on a balmy October day or the High Line as the sun sets over the Hudson. 
What better way to honor your friend's love of NYC than by gifting her this beautiful coffee table book? New York by New York is a celebration of the city's history through iconic images, texts, and quotes from everyone's favorite New Yorkers (think Truman Capote, Edith Warton, and the legendary Jean Michel-Basquiat). There truly is no better city, and there's no better gift for the true New Yorker.
By Caitlin Meuser: Caitlin Meuser is a New York City-based writer, and her favorite weekend activities include museum hopping and rearranging the furniture in her small apartment. She has a weakness for New England antique stores and vintage rugs. Caitlin studied art history and creative writing in college, and she currently works in publishing.