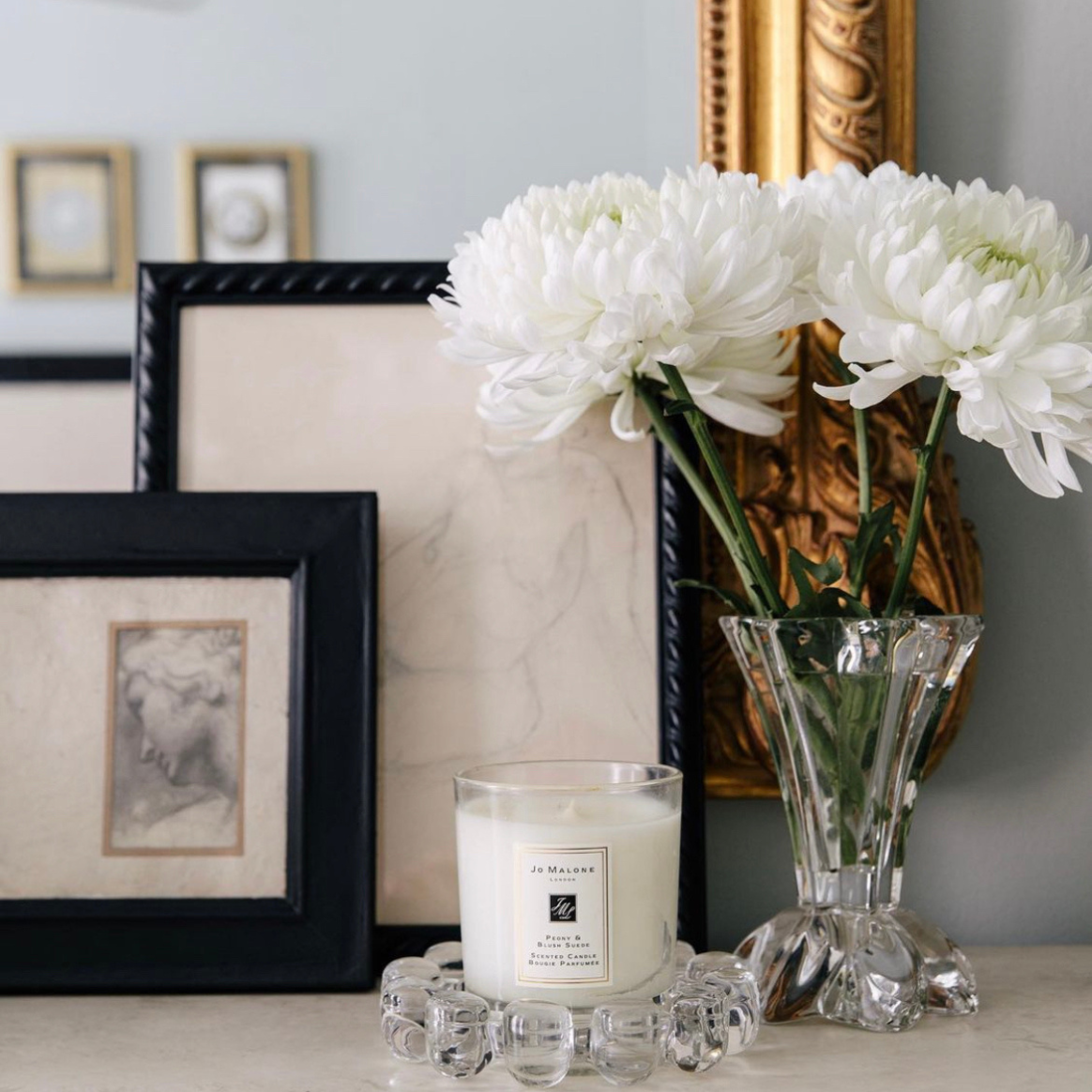 Four Simple Ways to Bring Summer to Your Home All Year Long
By: Sarah Lyon
Even though being an adult means that summer isn't just one big pool party, the season never fails to make me feel a bit more relaxed. I love how in New York City, where I live, things slow down a bit and it's much easier to just breathe (ok, when you aren't drenched in sweat) and enjoy dinners al fresco, take sunset walks, and sip frozen cocktails on rooftops. 
While many of us spend less time in our actual homes during the summer season—travel and outdoor gatherings take precedence, after all—there's no reason not to plan ahead for cooler months and think of ways you can bring that summertime feeling into your space regardless of the weather. Here are my top tips for doing just that!
Fill Your Space with Fresh Flowers
I'm a big fresh flower gal, and living in NYC has only made it easier for me to stalk up on blooms whenever I'd like. Half the fun of picking up a few bouquets is coming home and arranging them just so, and you'll of course want to make sure you keep a couple of great vases on hand! I like opting for a simple, solid colored vase so that the flowers themselves really do the talking. This white piece is so chic looking and will truly complement any decor style. 
Light A Summer Scented Candle
While you can't fully replicate the scents of summer, you can come pretty close with the right candle. I always have a candle burning when I'm at home, whether I'm working, reading, cooking, or entertaining. My favorite hack to make a candle look a little more sophisticated is placing the jar in an ashtray. This '70s inspired piece is a sunshiney yellow that will brighten up any corner of your home and elevate your candle display in a snap. 
Introduce Some Pops of Neon 
Who can resist a bit of neon? Neon shades just scream summer, if you ask me. Even if you're not ready to coat your walls in an electric green (and really, who is?!), note that a bit of neon can really liven up any nook that needs a little love. I like the idea of grabbing this one and placing it on the coffee table, where it can house practical things (coasters, the remote, magazines) but keep your overall setup looking nice and stylish. When going the utilitarian route, why settle for anything boring? 
Hang A Vibrant Art Piece
What's a home without art? Trust me, people will notice if your space is lacking wall decor, and not to mention, don't you want beautiful pieces to admire on a daily basis? By no means do you need to go overboard and hang a gallery wall in every room of your apartment, but you should definitely scoop up a couple of pieces that bring you joy. If you're in the market for something colorful that will remind you of sunnier days, why not try a floral abstract? As a bonus, this piece comes pre-framed, so all you'll have to do is unbox it and hang it on the wall!
It's really simple touches like these that make a major impact in any space…so don't wait, scoop up some summery pieces today and enjoy them now and as the weather turns cooler; you'll thank yourself for thinking ahead!
By Sarah Lyon: Sarah Lyon is a New York City-based freelance writer who contributes to a number of national design and lifestyle publications like Architectural Digest, Apartment Therapy, MyDomaine, the Wall Street Journal, and more. Sarah also works with designers to help them style spaces for photo shoots. Find more shelfies on her Instagram page, @sarahlyon9