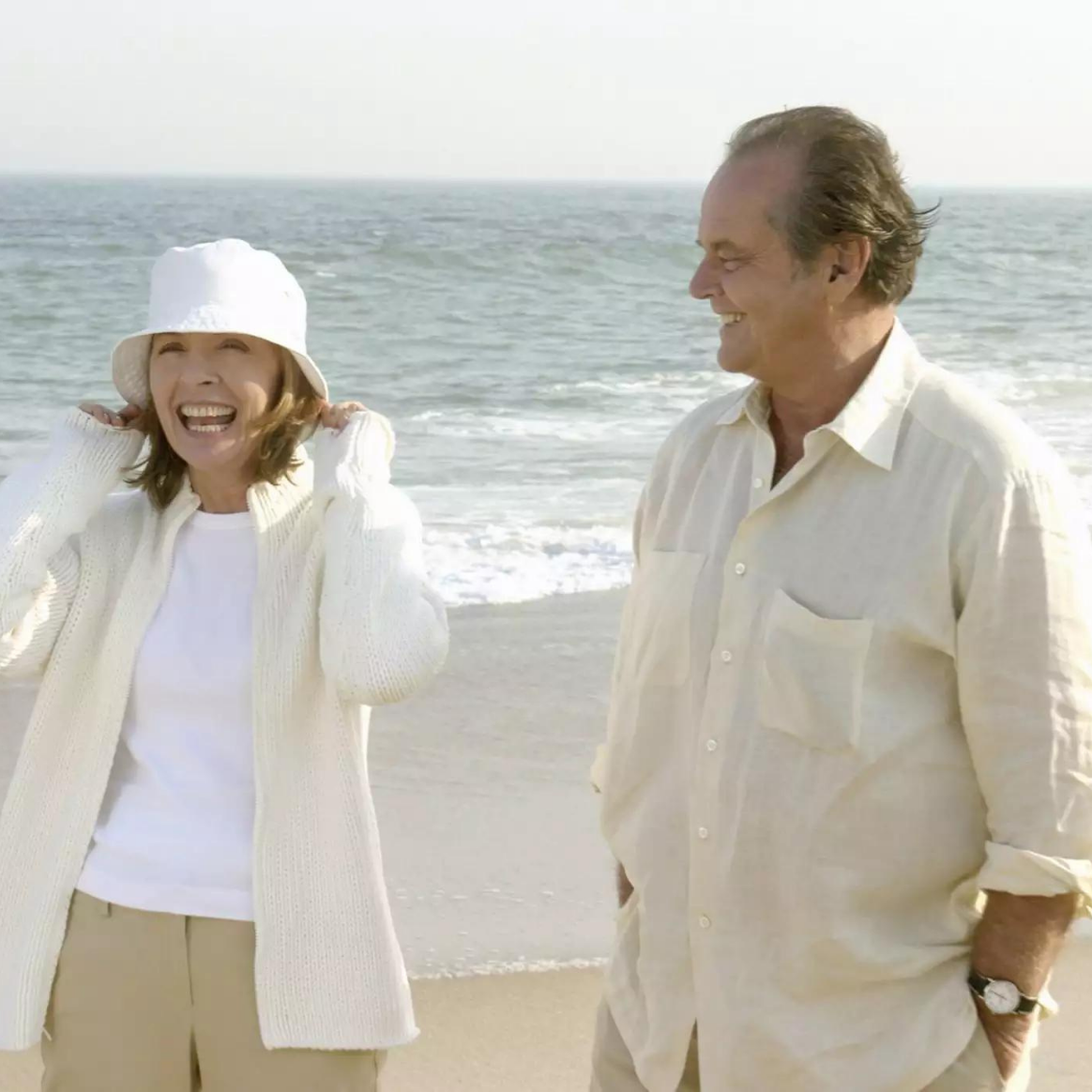 Six Ways to Add A Coastal Grandmother Touch to Your Space
By: Sarah Lyon
If you haven't heard of the term Coastal Grandmother by now…where've ya been?! But seriously, this phrase (which content creator Lex Nicoleta coined on TikTok a few months back) has been having a major moment this season. And we're all for it.
Essentially, the term Coastal Grandmother romanticizes the life of the main characters you see in Nancy Meyers movies: chic yet breezy women who know how to dress themselves and entertain flawlessly.
"The Coastal Grandmother style is really defined by its timeless nature and traditional approach to style and decor," home influencer (and CG enthusiast) Karina Lameraner says. "Within the CG interior, you'll find more traditional-inspired furniture forms, while decor can range and supply a more feminine and eclectic aesthetic." 
Because we can't get enough of all things Coastal Grandmother at the moment, we've rounded up some CG approved picks from the site that will help you introduce this aesthetic into your home ASAP. 
Blue & White Forever
A good Coastal Grandmother doesn't underestimate the importance of displaying artwork in her home. A piece like this one reflects her love of gardening and the colors blue and white, making it a total winner. If peonies in a vase make you happy, just imagine how joyful this print (which comes framed for under $150!) will make you feel. And the motif is majorly CG-approved.
"Rather than [incorporating] literal visual coastal elements like anchors, the CG home uses elements from nature such as botanical patterns or prints, earth-inspired colorways, and natural materials," Lameraner notes. 
Plus Neutrals
The Coastal Grandmother loves to host friends and always wants to ensure her guests feel nice and comfortable as they sip prosecco on the sofa. A corduroy pillow with adorable piping is classic and cozy and will complement the CG's existing living room decor, which is obviously filled with neutrals. 
Given how much time the Coastal Grandmother spends in her garden, it's only fitting that she maintains an extensive vase collection—those blooms deserve to be admired indoors, after all! But because she can never say no to just one more vase, we're sure she'll be eager to scoop up this cutie featuring a floral design. It would look just darling on her nightstand. Note that the little things can make all the difference in a Coastal Grandmother's space.
"The Coastal Grandmother is a timeless and discerning collector of beautiful objects–so her home is a showcase for those objects," Lameraner says. "The true CG home is built over time–relying on quality over quantity in every sense." 
Coastal Grandmothers and cashmere go together like PB&J. This blanket will make her want to toss all of her other throws out the window and comes in three luxe colorways. 
Dinner Parties Are Key
The Coastal Grandmother loves entertaining al fresco while feeling the ocean breeze. A burlwood tray makes it easy for her to seamlessly transport all of her drinks and appetizers outdoors and looks stunning on the coffee table during the cooler months. And speaking of appetizers, we're pretty sure the Coastal Grandmother also needs these stylish cheese knives (they'd also make a fabulous hostess gift for a friend: We all know that the CG never shows up to a party empty handed). 
Being a Coastal Grandmother is all about enjoying the little luxuries, and this votive certainly fits the bill. It may be more of a splurge piece, but it will sing wherever it's styled—on the mantel, coffee table, nightstand, or vanity.
"The CG is all about creating and setting a vibe–so plenty of candles and layered lighting is a must," Lameraner adds. 
While we can't all summer in the Hamptons (or Nantucket) being a Coastal Grandmother is less about the location and more about a state of mind. Ready to live your best linen life? 
By Sarah Lyon: Sarah Lyon is a New York City-based freelance writer who contributes to a number of national design and lifestyle publications like Architectural Digest, Apartment Therapy, MyDomaine, the Wall Street Journal, and more. Sarah also works with designers to help them style spaces for photo shoots. Find more shelfies on her Instagram page, @sarahlyon9