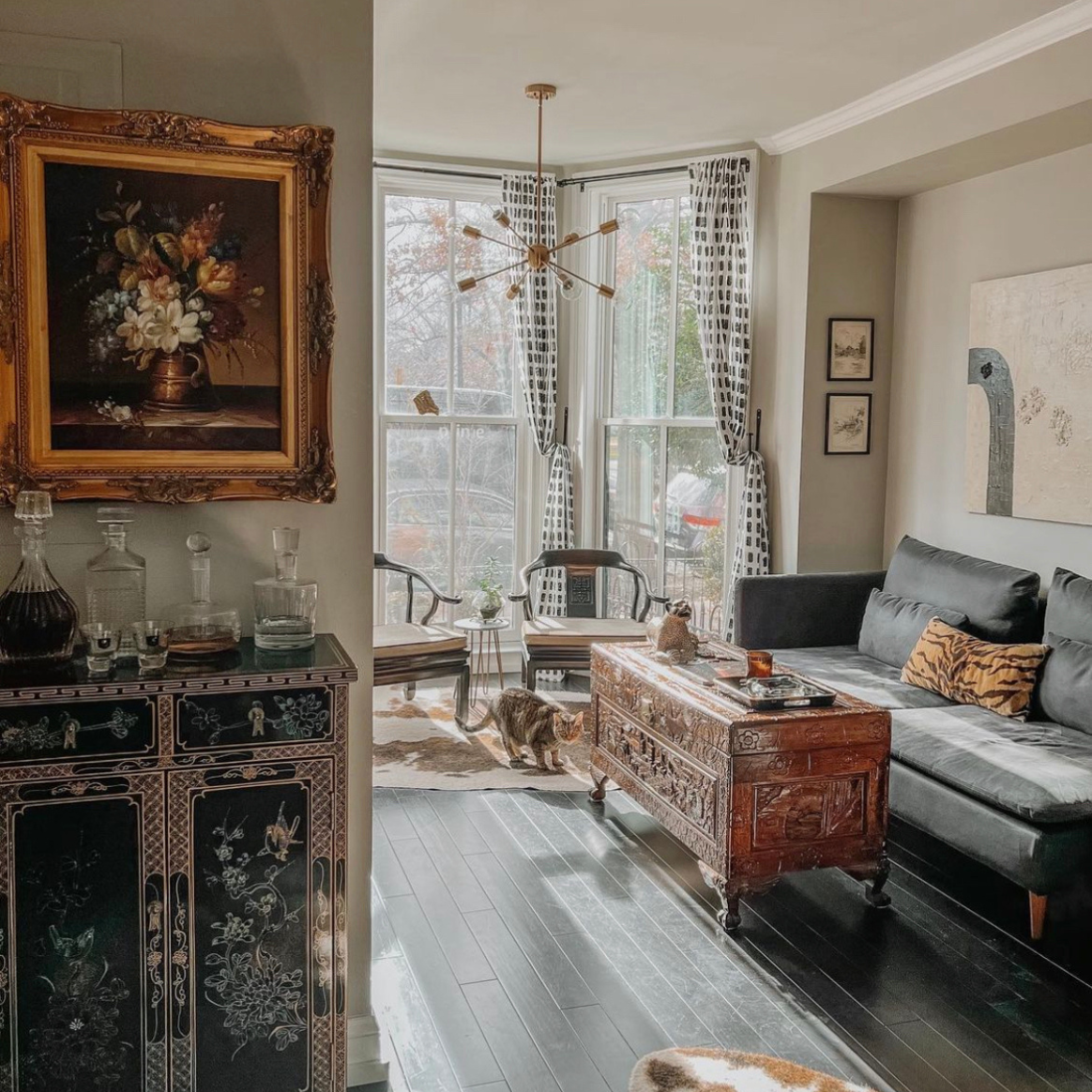 6 Timeless Items That Straddle Decor Lines
By: Heather Bien
Your tastes may change over the years, evolving from modern to traditional to eclectic and back again. But that doesn't mean you have to redecorate with each reinvention of your style. When it comes to timeless décor, there are certain pieces that know no boundaries. They've straddled the lines of style for decades and solidly earned their place as investment pieces. These are the items you can splurge on now because you know, regardless of whether your future style veers towards minimalist or vintage-inspired, there will always be a home for these classics.
Use A Touch of Gold to Gather Favorite Items
This 13.75" round gold serving tray looks as fitting in a grandmillennial living room as it does in a minimalist bedroom. The high polished gold finish looks both sleek and classic, with simple lines that don't tie it to any one decor style. On a dresser top, it provides a shiny spot to corral perfume bottles and baubles, or try it on a coffee table with an array of pillar candles and collected matchbooks arranged just so.
Curl Up with The Coziest Classic
There's nothing that says timeless luxury like a cozy cashmere throw. In a cuddle-worthy 50" x 70" size, perfect for movie nights on the sofa, this superfine cashmere throw does double duty with two plush neutrals, one on each side. This is an investment piece that will earn its keep in your living room for years to come.
Black and White is Always Right
It's been said that no room is complete without a bit of animal print, but trends can come and go. One minute it's cheetah, the next it's leopard, and there's no faster way to date your décor than to choose last year's favorite. But black and white is always the right decision. And these 22" square pillows are beautifully finished in a gorgeous, neutral snow leopard print.
Incorporate a Nod to the Vintage and Colorful 
Vintage chinoiserie had its heyday first in the 18th century, then resurfaced during the Art Deco days, and then again in the mid-twentieth century. How's that for timeless? This elegant and elaborate style adds a rich touch to any décor, looking darling in a traditional room in blue and white or adding drama to a space in a deep orange like this German vintage vase. You'll find a range of sizes and colorways while hunting for vintage chinoiserie treasures, but the petite size of this 9.5" tall vase is perfect for styling in a bookshelf or on a dresser.
Add Hand Carved Warmth to Every room
Adding warmth is always a good idea, and these olive wood nesting bowls are a timeless and versatile way to bring in an organic touch into an eclectic or bohemian space. The unique grain on each hand carved piece is eye-catching and, with six different sized bowls, you can showcase them nesting or spread them out across rooms. Yes, they're great as a salt cellar or holding nuts while you set up happy hour, but they're also the perfect size for bracelets, rings, or even binder clips on your desk. Or, use them as exclusively decorative, we won't judge!
Show Off Your Reading
We don't buy coffee table books only for the covers, but they may play an important role. This New York by New York Coffee Table Book is iconic. The Martine Assouline shows off New York through both time and space, exploring all five burroughs throughout some of their most significant moments, including Prohibition, the 1960s, and Studio 54. With bold typography and a striking cover, this is a coffee table book that will travel throughout your style evolution, whether it takes you towards vintage-inspired and retro or minimalist and modern.
By Heather Bien: Heather Bien is a Washington, D.C.-based writer. You'll often find her making pitstops for roadside antique shops, drooling over original hardwood floors, or perfecting her latte recipe.